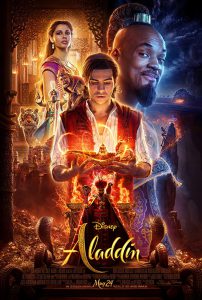 Watch, Aladdin, a new live action remake of a Disney classic with us on Tuesday, September 17th at 5:30 pm.
A kind-hearted street urchin and a power-hungry Grand Vizier vie for a magic lamp that has the power to make their deepest wishes come true.
We will bring the popcorn and you can bring the soda!