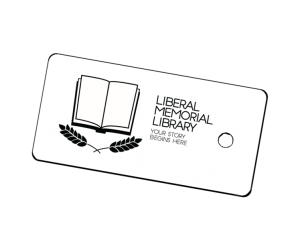 Adults – come in to the library with one form of photo id
Kids – bring a parent who already has a card or who has photo id with them to get a Liberal Memorial Library card
You can also apply online. Library cards are free to all residents. Replacement price is one dollar.
---
For more detailed information about getting a library card visit our service policy
You can also fill out a library card application online.
Once your online library card application has been received, it will be entered into the library system as soon as possible.
Bring your picture ID to the library to verify your information and pick up your library card.
Application for an Adult (18 and over)
Application for a Child (17 and under)