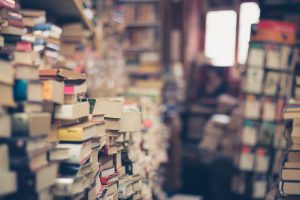 It's Book Sale time once again! The sale will be held October 23rd – 26th during regular library hours.
Everything will sell for $1.00 each, Tuesday through Thursday, except for paperbacks which will be $0.50 each.
Everything that's left on Friday will sell for $1.00 per bag.
Funds from the Book Sale go to the Friends of the Library to help support library programs including Baby's Bookshelf, Budding Bookworms, Summer Reading Program, etc.
Sign up to become a Friend of the Library today.