If you have $10.00 or more in library fines, you can pay them online from our library catalog using PayPal.
Go the library's catalog http://catalog.lmlibrary.org and login using your library card number and password. Contact the Circulation Desk, at (620) 626-0180, if you don't know your password or if you need any help.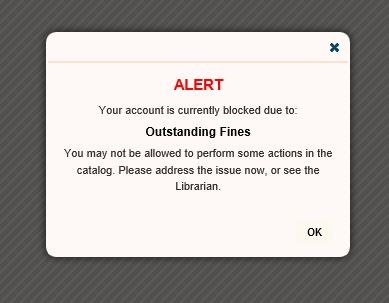 You may see an alert letting you know that your account is blocked.
Click OK to close the alert.
Click the down arrow beside "Your Account" beneath your name to see your account information.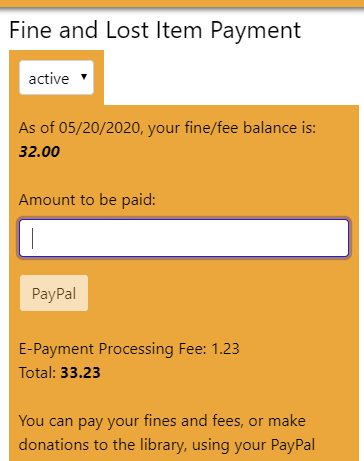 Choose Fine and Lost Item Payment.
You will see a list of items with details about each fine.
On the left, you can choose to pay all or part of the fine using PayPal.
Click the PayPal button to send your payment. You have the option of logging into a PayPal account if you have one. If you don't have a PayPal account, you can just use a debit or credit card.
There will be a convenience fee of 2.9% + $0.30 for paying your fines online. To pay a $10.00 fine it will cost $10.59 total.