Program runs May 25th through July 3rd
This year our Summer Reading program will be held online using the Beanstack website and mobile app – Google Play or Apple App Store. You can also pickup a paper registration and reading log at the library if you prefer an offline option.
The Way It Works
The teen program is for ages 13-17. Earn 8 badges of any kind to complete the program.
Earn badges by logging the minutes you read, writing reviews of books you read, and by participating in activities. Any kind of reading will count toward earning badges. The badges will change to color from black/white as you earn them.

For every badge you earn, you will earn tickets to put towards prizes. Prizes will be available half way through the program and until June 11th. Final prizes will be available for you to earn after that and until the end date of July 3rd.
How to Get Started
Sign up on our site at https://lmlibrary.beanstack.org
Select Register an Individual or Family
Chose No if you haven't used Beanstack with our library before
Teens, select I am registering myself to create a separate account for yourself. You will be listed as the "Account Creator".
You'll be given the option of adding other children and adults. Do this only if you want them to be listed as Readers on the same account.
You'll sign in to the account using your email address or the username you created for your account.
How to Log Time Spent Reading

Click the Log Reading and Activities button in the upper left corner of your screen.
Select the profile you would like to log to. If the family reads a book together, select All Readers to add the minutes read to everyone's profile at the same time.
On the calendar, select the day you would like to log reading time for. It defaults to the current day.
Scroll down to Time Spent Reading. You can log time in minutes or hours. Ex: 3h, 20m.
You have the option of entering the title and author of what you've read.
Click the X on the top right of the screen to finish adding time to the log or click the back arrow to log time for another reader.

How to Add a Review
If you want to write a review or post a picture review, select the Add a Review button at the top of the screen after you have closed the Log Reading section.

How to Complete an Activity Badge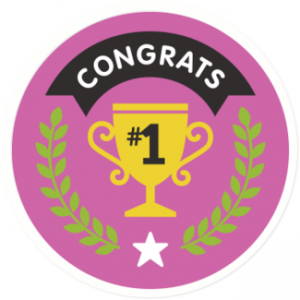 Select the Activity Badges tab on the grey bar in the middle of your screen. From here you can select a badge for the activity you would like to complete. Completing an activity badge is like attending a virtual library event.