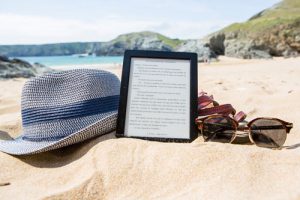 Celebrate with us by participating in Spirit Week! From Sept. 6th through 9th, everyone who participates and comes in dressed up and takes a picture will be entered in a drawing for prizes. The themes for each day are as follows:
Tuesday September 6th – Cozy up with a book: Wear your comfiest pajamas
Wednesday Sept. 7th – 2 sides to every story: Dress up as your favorite antagonist (Villian) or protagonist (Hero).

Thursday Sept. 8th – Put on your Reading Caps: Wear your craziest or favorite hat.
Friday Sept. 9th – "King" of Horror: Dress up as your favorite Stephen King character.