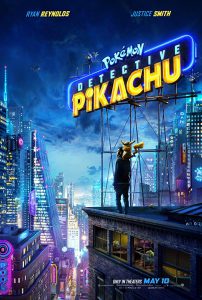 Come see a fun new movie with us on Tuesday, August 13th at 5:45 pm. We will be watching "Pokémon Detective Pikachu".
In this live action Pokémon movie, Ace detective Harry Goodman goes missing, leaving his son Tim to find out what happened, along with Harry's former Pokémon partner. Together they uncover a shocking plot that could threaten the whole Pokémon universe.
We will bring the popcorn and you can bring the soda!