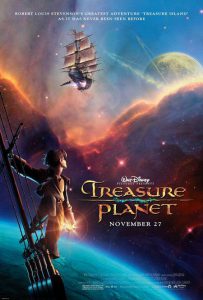 Come join us for a fun movie! We will be showing "Treasure Planet", a Disney animated version of "Treasure Island". The only difference is that the film is set in outer space with alien worlds and other galactic wonders.
When: Monday, June 10 at 4:30 pm.
Where: In the downstairs activity area
We will bring the popcorn and you can bring the soda!