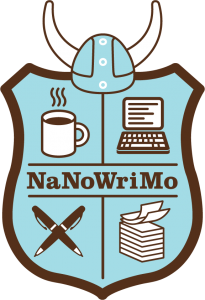 Many people challenge themselves to write an entire novel or write a 50,000 word story during National Novel Writing Month (NaNoWriMo).
On Thursday, November 18th at 6 pm come to our Writing Day event. We will share writing challenges, writing sprints and word goals with some fun incentives if you meet your goals.
This event is for teens and adults who are interested in learning more about NaNoWriMo or currently participating in NaNoWriMo.