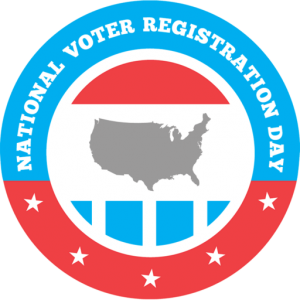 Liberal Memorial Library will hold a voter registration drive on September 26, 2017 as part of a national effort to help register over a hundred thousand voters across the country for National Voter Registration Day.
Register to vote at the library or online on September 26th to make your voice heard at the ballot box this November.
Have you moved — even just across town — since the last election?
Have you changed your name?
Will you turn 18 by Election Day?
Are you a newly naturalized citizen?
Have you not voted in a while?
In all of these cases you may need to register or update your voter registration.  Click here to register online and use #NationalVoterRegistrationDay on social media to spread the word!