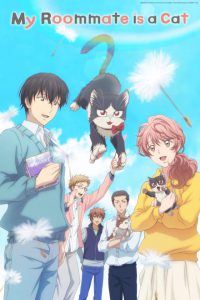 Do you love anime and manga and are in middle or high school? Then come to our Teen Otaku Club meeting.
We will meet on Wednesday, May 18th at 5 pm this month to watch & discuss the anime My Roommate Is A Cat!
The story of Mikazuki Subaru, a novelist who is shy and struggles in relationships with other people, and a cat who was dumped by humans and lived a tough life on the streets. Through a twist of fate, the two of them end up living together.
Sign up in advance to save your spot and get a free snack. Join us at the meeting for your chance at an anime door prize and to enjoy a craft!