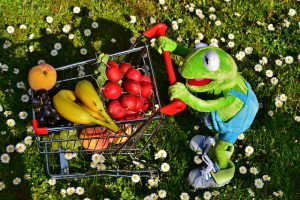 On Wednesdays this Summer, between 11:30 am and 12:30 pm, while USD 480's Summer Food Service Program is giving out free lunches to all children and teens, ages 1-18 here at the library, KSRE and the Library will present "Wacky Wednesday" classes.
These free classes will teach kids and their parents about food, healthy food prep, and healthy eating.
June 5th at 11:30 am – For Week 1 of Wacky Wednesday's, we will go over hand-washing and the beginning of food safety and the MyPlate.

Handwashing- We will review proper hand-washing. Although it sounds simple, kids usually love it because we'll bring our glow light and show them "germs" on their hands.
Food Safety- We will introduce food safety by talking about what should be the 1st step in preparing food: Cleaning/preparing your area.
Myplate- Introduce the 5 food groups (We'll go into detail about the food groups later on in the weeks to follow).
We will finish up with our snack
June 12th at 11:30 am – Week 2: Breakfast Is For Everybody
We will review the importance of breakfast, why our body's need it and the benefits and consequences of skipping breakfast. We will also talk about what could be alternative meals for breakfast.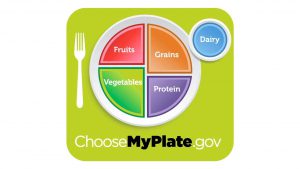 June 26th at 11:30 am – Week 3: Eating Healthy and Well
We will go over more in depth about MyPlate especially fruits and veggies. Touch on the health benefits fruits and veggies have on our body depending on the color we eat.
July 17th at 11:30 am – Week 4: Kitchen Basics
We will teach about measurements and different utensils to use for dry or liquid ingredients.