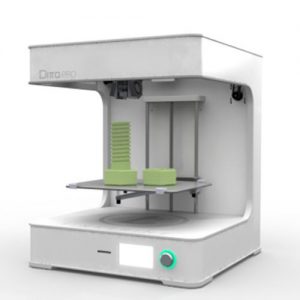 How do I find things to print?
You can find print-ready files online at sites like Thingiverse.
What do I need to do to get my file printed?
Bring a flash drive with a file saved on it to the library or fill out our online 3D printer project request form.
Once we have your file, we will take it from there. Only designated library staff and volunteers will have hands-on access to the 3D printer.
How much does it cost to print?
It costs $0.10 per gram to print with a minimum charge of $0.50.
For more information, see our FAQ page.