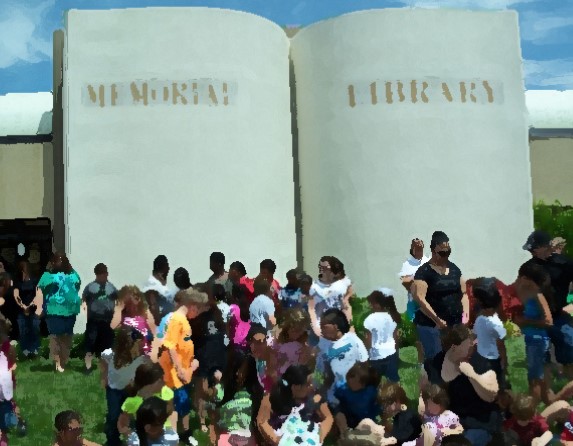 Contact Us
Friends of the Library
c/o Liberal Memorial Library
519 N Kansas Ave
Liberal KS 67901
Who we are
The Friends of the Liberal Memorial Library is a volunteer organization dedicated to the active promotion and support of the Liberal Memorial Library. The purpose is to build and maintain an association of persons interested in the library, its services, facilities and needs; to develop supplemental funding to assist in promoting the use and enjoyment of the library by the community.
What we do
The Friends of the Liberal Memorial Library support events throughout the year to benefit the Library and the Liberal community.
Most notably the Friends sponsor and put together our yearly book sale, assist with summer reading, and help to provide funding to bring in quality entertainers for children's programming.
More important than funding is the idea that Friends of the Liberal Memorial Library volunteer and give of their own time to help with library programs and events.
Membership Level
Individual $5.00
Family $10.00
*Memberships are for one year from date of joining
---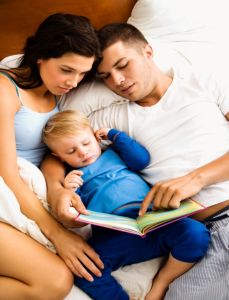 Learn how to get 12 free books for your new baby!
A Baby's Bookshelf aims to get books into the homes of every infant born in Liberal.
Stop by the library within the first six months of the birth of your baby to join A Baby's Bookshelf.
The program is free. As a member you'll receive:
A new book every other month for the first two years of your baby's life.
An information packet on how to grow a reader.
Updates on library programming.
This program is funded by the Friends of Liberal Memorial Library
---
Latest News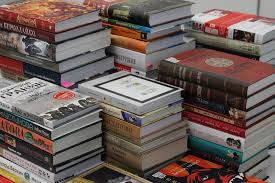 It's Book Sale time once again! The sale will be held October 17th – 20th during regular library hours.
Books will sell for $1.00 each on Tuesday and Wednesday.
On Thursday everything will be 1/2 price.
Everything that's left on Friday will be free.
Monday evening, October 16th from 6 pm – 8 pm, will be the Book Sale reception for Friends of the Library and Library Board members only.
Sign up to become a Friend of the Library today.
Funds from the Book Sale go to the Friends to help support library programs including Baby's Bookshelf, Budding Bookworms, Summer Reading Program, etc.
---
Upcoming Friends of the Library Events