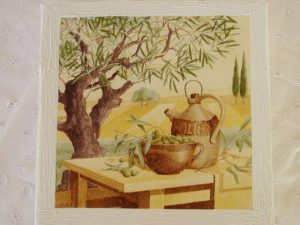 This month, we'll decoupage boxes using pretty paper. Make a decorative box you'll want to show off.
The event and supplies are absolutely FREE!
Please register on our website or ask at the front desk.
Where: In the downstairs activity area.
When: Wednesday, July 20th at noon or Thursday, July 21st at 6:00 p.m.
Coffee provided by Spencer Browne's Coffee House