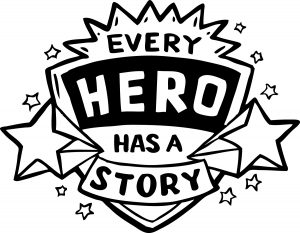 Superheroes don't just wear capes… You probably see them around town every day.  Each Tuesday in the month of June we will introduce you to a new hero!  We'll do different activities with each hero – from boot camp to demonstrations and have a lot of fun.
This event will be held outdoors if the weather is right (and indoors if not), so bring your lawn chairs and blankets.  No registration is required for this free program at the library.
It will be fun for the whole family!