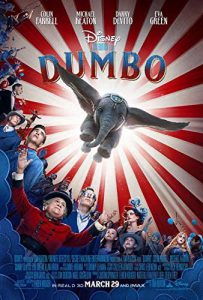 Watch a live active family friendly movie with us on Tuesday, June 15th at 4:30 pm.
This film, directed by Tim Burton, is a live-action adaptation and re-imagining of Walt Disney's 1941 animated classic. The story follows a family that works at a failing traveling circus as they encounter a baby elephant with extremely large ears who can fly.
We'll provide popcorn and drinks or you can bring your own drinks.